Meet Our Dedicated Physicians
We Treat Work Related, Motor Vehicle, and Slip & Fall Injuries
Our neurology doctors in Atlanta specialize as brain trauma and pain specialists, and are experts in the evaluation of simple and complex pain conditions. Our professionals use proven National Standards and the latest technology to provide a treatment plan that will be individualized and tailored to your unique needs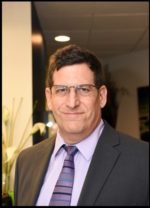 Carl Billian MD, MS
Neurology Board Certified
Primary focus on adult neurology, EMG testing, NCV testing, nerve/muscle disease, sleep medicine, and is trained in neurologic rehabilitation. His physician fellowship also involved neuroprosthetic development. Dr. Billian has practiced general neurology for 25 years and has special expertise in brain trauma, head injury, cognition, memory and behavior. In addition to being recognized as a top-tier neurology doctor in Atlanta, Dr. Billian also has a background in biomedical engineering.
Call Today To Schedule an Appointment
Our dedicated brain trauma and pain specialists in Atlanta are here to help stop your pain.
Contact us