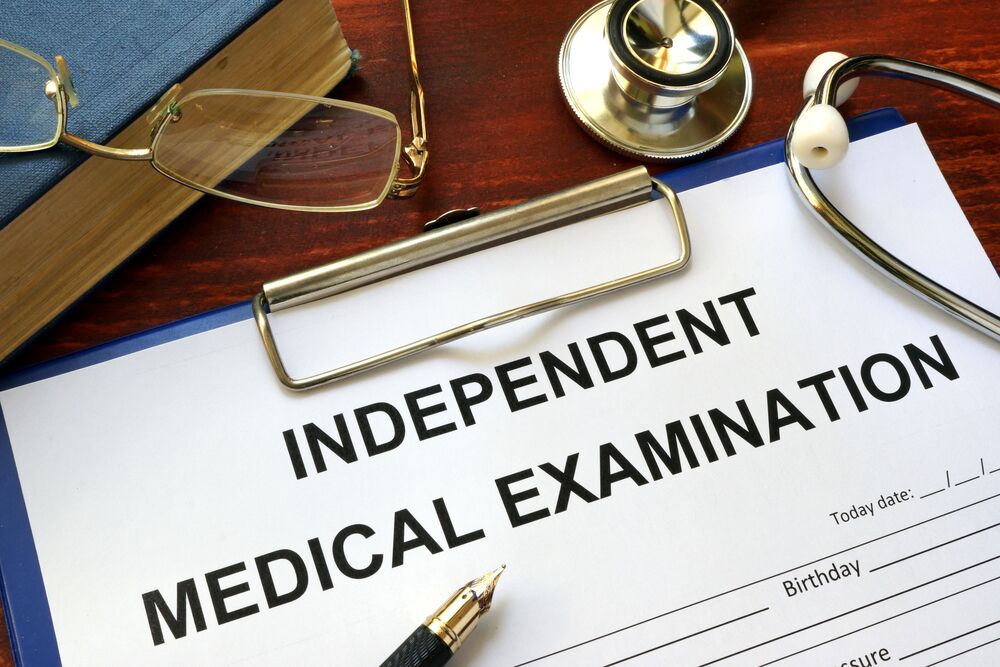 Disputes are now common for companies whenever there are work or personal injury accidents. This is because workers should be compensated or awarded with claims if these unfortunate events happen. Whenever someone is involved in a work accident, facts should be taken in order to get the claim. It is quite a challenge to some, and most companies do not want to compensate workers. To protect your right and get what is duly yours, you have the right to take an independent medical exam or IME. You will take the IME if you are regarded as the victim or claimant.
Many people are not familiar with IME, which is why we will take you through the process. Understanding what to expect and the processes will benefit you and the outcome.
IME is known as "the evaluation of an injured party that utilizes a third party, independent medical professional to issue an unbiased opinion on the injury."
Independent medical exam is the basis of the employers, attorneys, insurance agents, and physicians. This is a big factor for a worker's compensation which is why the independent medical exam should be taken at the time where the injuries are evident so the victim can prove them.
The independent medical exam should be taken in a timely and efficient manner to prove the claims. This will also help to resolve the following issues:
employees' compensation
liability injury situations
personal injury
disability claims
occupational danger claims
environmental hazard claims
nursing home negligence claims
To clarify and prove the injury or damage caused, an independent medical exam should be taken.
Who performs the independent medical exam?
The independent medical exam should be performed by a third-party contractor who is impartial, meaning there is no conflict of interest between the parties involved. The third-party contractor should also be qualified to do the medical examinations.
Family physicians or regular doctors of the inured party are now allowed to be third-party contractors. However, they can be consultants.
The qualifications of the third-party contractor are the following:
they are not in touch or responsible for the victim's health care or treatment over a period of time
there is no confidentiality privilege between the victim and the contractor
the contractor is qualified to do the medical exams
Types of Claims
There are different types of claims for every injury. These are the following common injuries.
Job Injuries
Injuries in the workplace happen, and they are complex. Different parties might be involved and the compensation for the worker should be given fairly. In order to get the compensation for the worker, an independent medical exam will help resolve the issue and prove the injuries as well as the compensation that needs to be given.
Victims of car accidents suffer damage from physical injuries and property loss. An independent medical exam is needed to show the injuries suffered and it will clarify the situation based on facts.
Personal Injury
Legally, a personal injury claim is defined as "an injury to the body, mind or emotions." If the victim suffered physically and can be proven by the independent medical exam, the victim should take the exam to analyze the situation and get the personal injury claim.
How to prepare for an independent medical exam?
Do not feel pressured or do not worry if you are about to take an independent medical exam. Remember that the outcomes will benefit you and prove your injuries. Here are a few tips on how to prepare for an independent medical exam:
Prepare and organize: You might be asked repeatedly about your injuries and how the incident happened, so be organized and respond to questions concisely but informatively. Narrate your symptoms and the medicines you are taking currently.
Arrive early: Do not be late. This is an unfamiliar environment for you so be there early to relax and gather your thoughts. If there are also forms to fill out, you can take your time to fill them up because you are early. No need to rush the papers!
Understand the role of the examiner: The medical expert you will be talking to is not your personal doctor or physician, he or she is a consultant who will perform your medical exam.
Honesty and respect: The questions that will be thrown at you are not for personal benefit. These questions will be necessary for the result so answer honestly and in a respectful manner. Cooperate during your independent medical exam and be truthful. A lie might affect your claims.
Where to get an independent medical exam?
You can rely on us here at Elite Atlanta Centers for your independent medical exam. We are qualified because we have:
an impeccable reputation in the industry
accredited and complete facility
licensed and highly trained personnel
On top of that, we also:
communicate well with parties
publish a detailed report about the injuries and examination
provide availability for testimonies
Let us assist you. Contact us today and book an appointment. You can reach us at (678)-606-9833. We are open from Monday to Friday, starting 9 AM to 5 PM. Saturday sessions are via appointments, and we are closed on Sundays.